History of Scott Fence Co.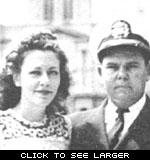 The Scott Fence Chain began with Captain Sebert Scott in 1956 and the tradition continues today as a family owned and operated business with locations in Louisiana, Texas, and California, as well as Scott Fence and Scott Development companies in the Cayman Islands.
The "Tradition of Excellence" began when Captain Sebert Scott, an immigrant from the Island of Cayman Brac in the British West Indies, bought a World War II landing craft after the war and began importing bananas from South America into the United States.
The Rest of the Story... as told by Kent Scott
Scott Fence was established in 1956 by Captain Sebert Scott, my grand-uncle and the uncle to the other owners in the Scott Fence chain.
Our family immigrated from the Island of Cayman Brac in the British West Indies. Captain Scott bought a World War II landing craft after the war and settled in Panama with Aunt Ula Mae. He imported Bananas from South America to the United States until the ships engine blew and left him broke.
My grandfather, Captain Percy Scott had migrated to Port Arthur, Texas and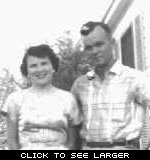 Uncle Sebert joined him and the rest of the family. My father, who was a first mate on a ship, was almost killed when his ship was destroyed in a huge Texas city fire. My father and Uncle Kelly began building houses and Uncle Sebert went to work for a fence company in Beaumont, Texas. Old Man Saluaggio, as Uncle Sebert referred to him, gave Sebert six months free room and board so he could start his own fence business in 1956.
My father was diagnosed with cancer, lost an eye, and had severe health problems, which caused him to loose his job as a building contractor and ended up broke. He began working with Uncle Sebert in the fence business.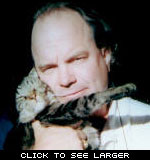 In 1976, Uncle Sebert sold my father and I the original Scott Fence office in Port Arthur, Texas for "0" down on a personal note. My father and I worked together for 12 years.
In 1988, I opened my own Scott Fence office at the beach in Carlsbad, California. My father didn't like fence jobs that called for things out of the ordinary, which I actually enjoyed. So, Southern California was a great fit for me! My hobby is art and the hand-forged custom gates are what I get the most personal joy from producing.
"Love of work is key"
Thanks,
Kent Scott